Quick links
Navigate this site
---
Library updates
What's new?
There are 620 new arrivals in the library, purchased from the book fair that was recently held. The new arrivals list can be viewed here. The books will be out for circulation once their processing is complete.
---
Site visits
---
Snapshots
Photos of recent events
Pathanamthitta District Inter-school Chess Champions.
More photos here
Quiz
Check your general awareness.
Winners of the Book Week Quiz! Click here to view the ranklist.
Take the online quiz. You can play as a guest. The students of the Vidyalaya can register and submit their scores as they play.
The quiz database contains hundreds of questions. You will be presented with random questions everytime you play the quiz.
The quiz ranking has been reset after the Book Week Quiz. Start playing again!
Aneesh USA, 9-C (KV Adoor Shift 1) is leading right now. View quiz ranklist
Go to quiz page
Download the quiz Android app (Unzip and install)
---
Pages
Useful info.
These pages contain articles written by students and teachers. They also contain useful information gathered from the web.
---
Site stats
Who visits from where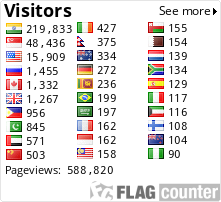 ---
Recommended links